The Laguna Resort experience
Your journey towards the full experience of an island life without roads, motorbikes and tuk-tuks starts when you arrive to the island with a ferry, and when we pick you up at the pier with our small boat for transportation to the relaxed and secluded Samloem Laguna Resort in Saracen Bay.
Samloem Laguna Resort is surrounded by beautiful gardens and stunning sea views. The private location and the unspoiled nature will give you the true essence of life on the paradise island Koh Rong Samloem.
Combined with a modern and comfortable accommodation, this will give you an unforgettable experience and the perfect dream holiday.
All our villas are designed to provide the highest level of comfort and wellbeing away from home. A full variety of additional services and activities will make sure your entire experience at Samloem Laguna Resort and Koh Rong Samloem is going to create memories for life.
A complete team of people from the whole world is always here and ready to cater to all your desires.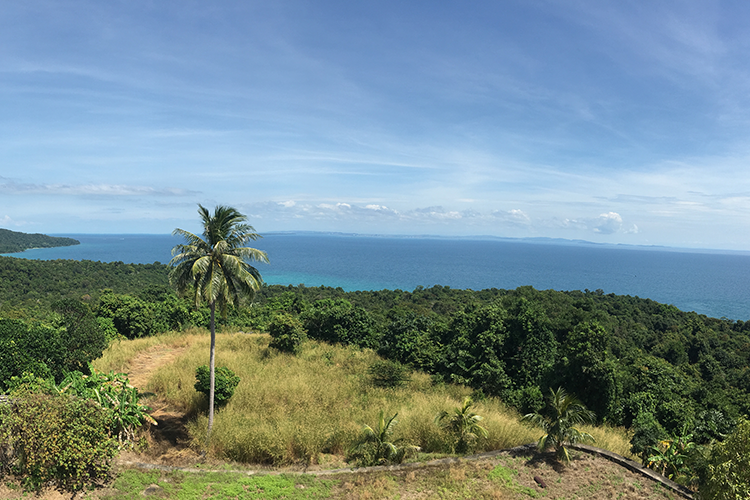 Koh Rong Samloem offers a big variety of activities and places to explore. The jungle has a lot of nice tracks for hiking and the stunning beaches invite you to do water sports and discover the underwater wild life.
Right here at Samloem Laguna Resort you can for example go on boat trips, swim with glowing plankton, and rent paddle boards and snorkelling devices.
Samloem Laguna Resort is developing in harmony with the nature, always avoiding causing any unnecessary disturbance to the local wildlife. At the same time we find solutions to make sure you will have the highest comfort that we can provide, so we have solar panels giving us green energy and hot showers.
Ready to discover Koh Rong Samloem?